The story of the Bates family is a testimony to persistence. Five-year-old Logan Bates is at the center of this story along with his father Nick, mother Letisha, and older brother Eric. The Bates Family is Autism ETC's November family of the month.
When Logan was fifteen months old, Letisha, a nurse, noticed something was not quite right. "Logan had started saying a few words such as 'mom-ma' and 'da-da,' but that diminished. He did not make eye contact, and he would not answer to his name." Letisha said people thought Logan was an angry child because he was unable to communicate verbally. She reported her observations to Logan's pediatrician at his fifteen-month appointment. "I knew that children are not typically diagnosed until they are eighteen months or older, so this time was particularly trying to me."

A few months later, the unthinkable happened. "Logan slipped away unnoticed from the house. I found him in the middle of the road a distance away from our home throwing rocks. A vehicle had stopped and was honking the horn at him. I was screaming his name, and he appeared to be completely unaware. I knew then something had to be done for my child."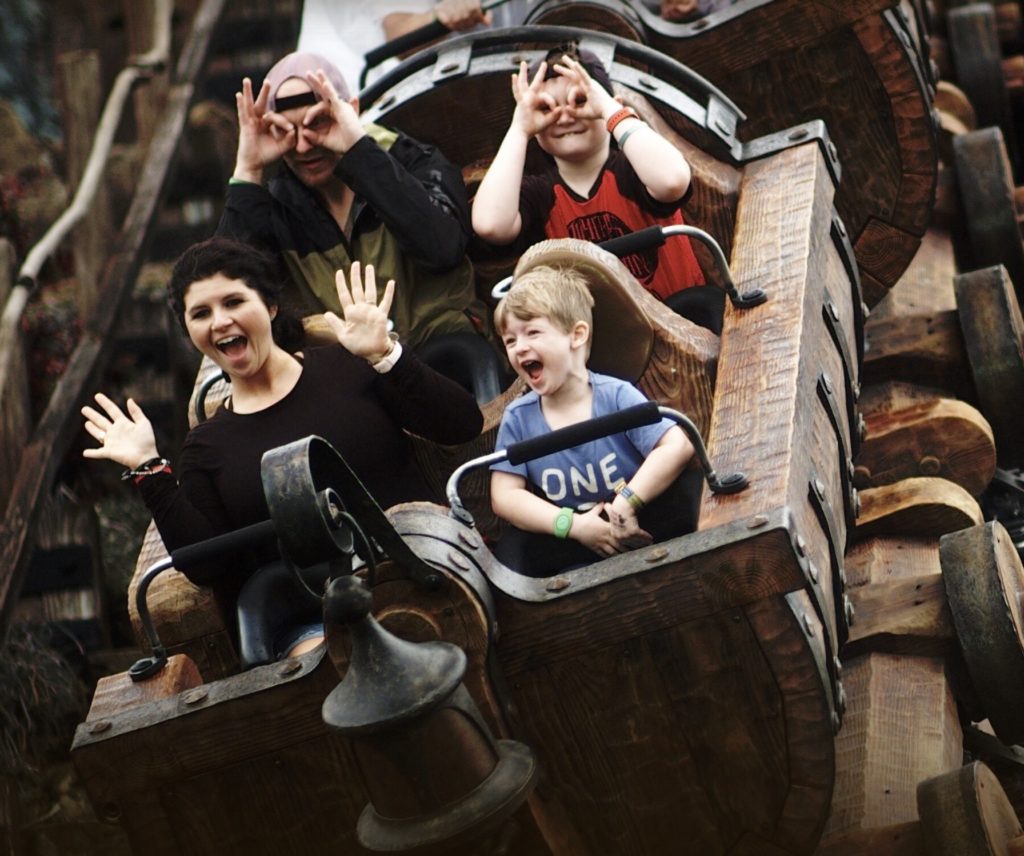 The Bates Family lives roughly ninety miles to the west of Nashville in a rural area close to the Tennessee River. The area lacks resources for autism care, so the family continuously traveled to Vanderbilt in Nashville to seek services. Logan was diagnosed with autism shortly before his second birthday. "We started speech and occupational therapies, and we were involved with every study at Vanderbilt. The therapy services were the closest to ABA therapy that I was able to find at that time," Letisha explained. Logan also participated in Hippotherapy (horseback riding therapy) and developmental therapy through Tennessee Early Intervention Services (TEIS). "Eventually, we enrolled Logan into another center-based program after several months on their waiting list. Unfortunately, he made little progress in their program. At that point, I began to search the internet for other providers. That's when I discovered Autism ETC."

"Before coming to Autism ETC," Letisha continued, "Logan was considered to be severely autistic. He had limited language skills, and he exhibited challenging behaviors such as head banging, physical aggression, and property destruction. It had come to the point that we as a family could not function in social settings."

When asked about her first impressions of Autism ETC, Letisha said: "I observed this center was more like a school than a therapy office. It offered a great, structured environment. I met another parent sitting in the waiting room on the first day who raved about the progress that her child had made since coming to the center."

The family has seen Logan make progress in the one year since he began treatment at Autism ETC. "He has become more sensory regulated," Letisha reported. "Previously, he needed to use sensory compression shirts, but now, he no longer needs them. His speech has improved exponentially. He talks about imaginary things and communicates his wants and needs. He is learning to more appropriately socialize with people. He initiates conversations. He will be able to use the skills he is learning at Autism ETC in everyday life. He is learning to solve problems and think things through."

Logan attends public school Monday through Thursday. The school staff has also noticed the improvements he has made in the past year. Because of the substantial progress that Logan has made, his treatment time is being reduced to just three hours per week. This is a testament to the effectiveness of ABA therapy. Letisha is looking forward to the parent training offered by the Autism ETC staff as Logan continues to develop. "It is important for our family to reinforce the program at Autism ETC. It will help Logan continue to make progress."

Letisha has advice for other parents who may be in her situation: "Don't give up! Feeling discouraged when your child is first diagnosed is normal. Available resources may seem limited, and it's easy to settle for what's available instead of advocating for what your child really needs. Don't give up seeking and asking for services. I sometimes think what may have happened had we not pursed services or given up our hope. Where would Logan be right now? The psychologist advised us to seek early intervention before age 7, so I knew it had to be done. I don't know what I would do without Autism ETC. I don't know how they do it, but Logan has become a different child." The Bates family has certainly been rewarded for their persistence, and Logan will benefit for life.
Disclaimer notice: the family featured in this piece is that of an Autism Education & Therapy Center former client. This testimonial was created and solicited by non-BACB®-credentialed staff of Autism Education & Therapy Center. The client's former BCBA® was not involved in the creation or solicitation of this testimonial, is not actively providing services to the client, and has no relationship with the author of this piece.