At just sixteen months old, the family began to realize that Lennon was facing developmental challenges. Valerie began their story, "Lennon was typical in his development. He was reaching milestones in walking and talking."Around sixteen months of age, Valerie noticed that Lennon was beginning to regress. He had stopped talking and started babbling. She mentioned this to his pediatrician, but the doctor advised Valerie that she was overreacting and putting too much pressure on Lennon. By the time Lennon was seen for his two-year physical, the doctor agreed that he had regressed.

Lennon was referred to Vanderbilt Medical Center to be assessed. In March 2016, he was diagnosed with autism. At this time, he was twenty-six months old. "My husband and I cried, we grieved, but then, I kicked into high gear and began to reach for help," said Valerie.

Lennon started services through TEIS (Tennessee Early Intervention Service) and the pre-school program at Vanderbilt. "While Lennon was attending the program at Vanderbilt, I began talking with other parents whose children were in the program," said Valerie. "As we were sharing information, one parent informed us that she was taking her son to receive services at Autism ETC." Valerie began to investigate the center, and she met with one of the BCBAs at the center. "She was able to help me through the enrollment process, and we were able to begin services. That was almost three years ago."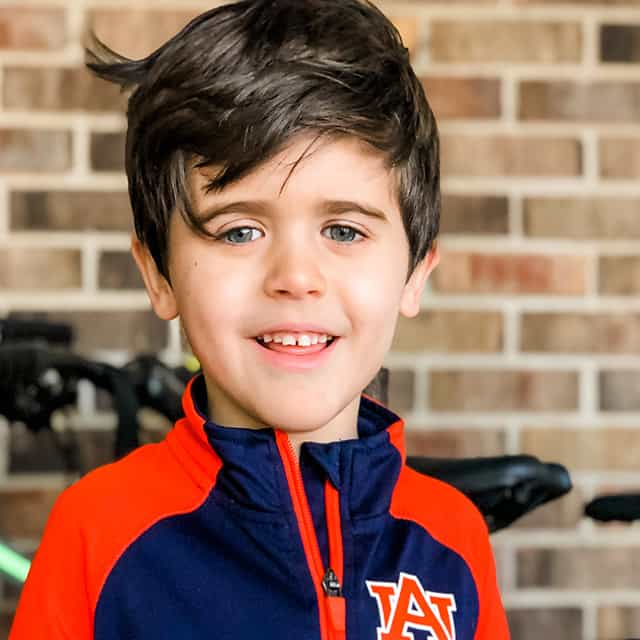 When Lennon began services with Autism ETC, he was considered nonverbal. "His motor skills were fantastic, but his communication issues lead to self-injurious behaviors. He did not play well with others. He would turn his back to you if you invaded his space." Lennon sought sensory stimulation. Teeth grinding and chinning on his knees and arms was common. "He would want to squeeze people around him. His self-injurious behaviors were my biggest concern.

Valerie continued, "I loved the one-on-one attention Lennon was getting when he started coming to Autism ETC. We love the therapists. The staff at the center understand what my child needs and are dedicated to helping him. I can see he is happy when he comes here. Lennon's behavior has improved radically since coming to Autism ETC. This is very different from the services he was receiving before." Valerie believes that Lennon was meant to be at Autism ETC. Lennon's behavioral issues improved within weeks of starting at Autism ETC. "He began pointing to things and leading us to things that he wanted. Things began to click with him, and we knew we had made the best decision bringing him to Autism ETC," Valerie said.

Lennon participates in the Day Therapy Program two days each week. "In the almost 3 years we have been at the center," Valerie said, "we have seen a vast improvement. At one-point, Lennon had the most tracked behaviors at the center. His behavioral issues have really decreased and I look forward to seeing his progress each and every day. He makes eye contact now. His language increased within a short period of time. He is counting, he recognizes his ABCs and some of the staff believe he is beginning to read. He spells the names of some of his favorite things. The staff bring out things in Lennon that we have never seen him do at home. They give him the confidence to do these things on a regular basis."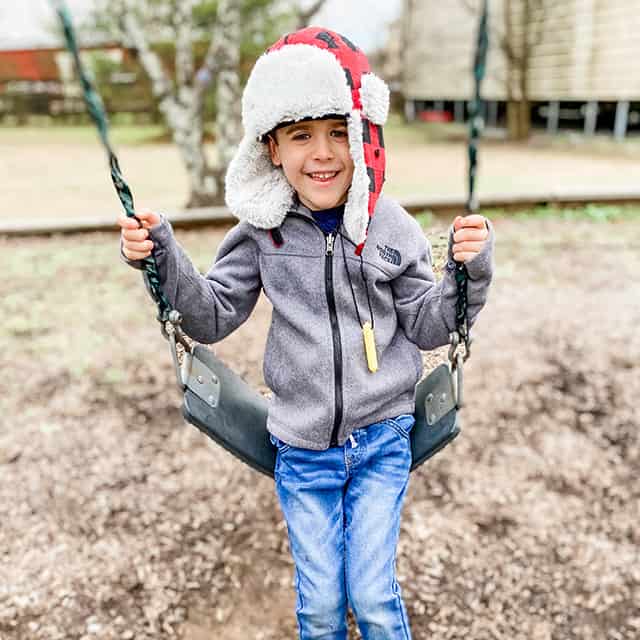 Valerie commented on the training offered by the staff: "If a parent is not actively participating in the training, shame on them! It is our job and our duty as parents to be actively involved. We can't send our children for services and not follow-through at home where they spend the majority of their time. Each training session has made so much sense. I have shared the
information with my family because I know I cannot be the only one who understands how to respond to his behaviors. Consistency is mandatory. The staff does not teach us to be masters in ABA, but they give us an understanding of how to use these skills in the home daily. Their training has also helped me in parenting Dylan, Lennon's younger brother."

The advice Valerie would give to another parent is: "Keep an open mind. Educate yourself. Take every opportunity to learn from others. Participate in parent training. Be as consistent as possible. Be open to learn new things. Constantly seeking new information and learning more has allowed me to be confident in educating and leading others in the right direction."

As Valerie looks to the future, she reflected, "I think Autism ETC has paved the path for Lennon's future. He is being set up for success. He would not be the child he is today without the services he has received. If it were possible, I would keep him at Autism ETC forever."