As the holiday season approaches, we want to celebrate each and every family that has chosen to include Autism ETC in their family's lives. We are grateful and humbled by the outpouring of love for our staff and the services they provide. Thanks to our hard-working staff, Autism ETC provides the best autism therapy in the region. We expect to continue to grow in both square footage and the number of employees in preparation to take on a new year!
For December, we have selected all of the past 2019 Families of the Month. We hope you enjoy the highlights of the families who shared their stories with us. Their unique perspectives have impacted Autism ETC, and we appreciate their willingness to share their experience with us and with you, our Autism ETC family.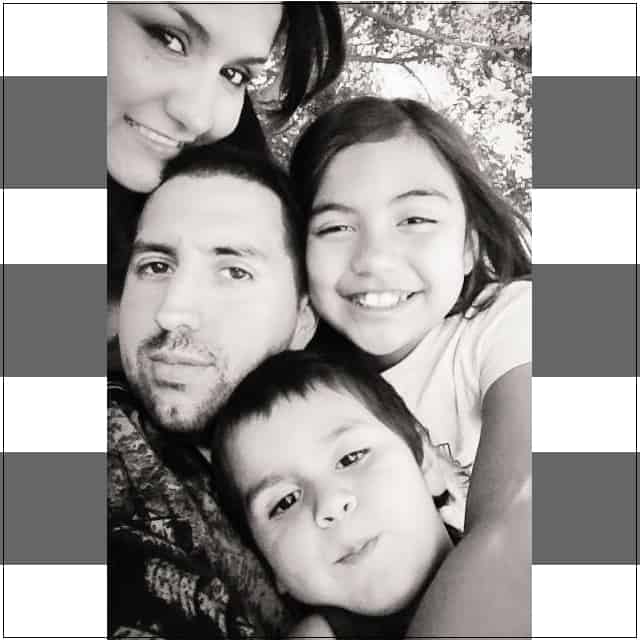 In February, we met the Vieira Family and learned their incredible story. Anna chose Autism ETC for her son Noah and she shared how the center impacted her family: "Oh my goodness, the parent training has been tremendous. I have learned so much and watched the staff work with my child. They are a team that cares for my child–it's amazing! Their help has made the journey so worth the effort."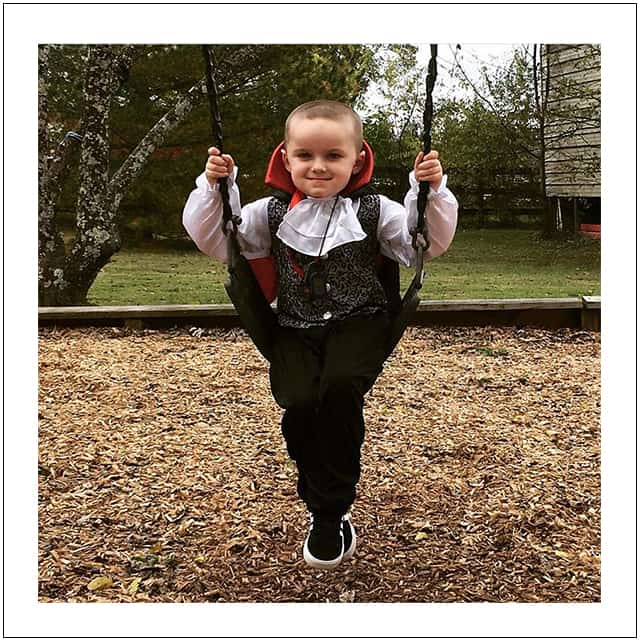 In March, Kasondra Chambers shared her son Zachary's story. "Autism ETC gives me hope for my child and the belief that my child has a fighting chance," said Kasondra. "You should do all you can to help your child. Don't become discouraged about the time on the waiting list. Don't give up! Eventually, you will find what you need. The wait for services at Autism ETC is worth it. Each staff member is amazing; I have nothing but praise for them. From the moment you walk through the door, you feel you are welcome. The entire staff has been so welcoming and so helpful to us. Autism ETC has taught me that you can't judge your child by another child's progress. Each child has their own abilities."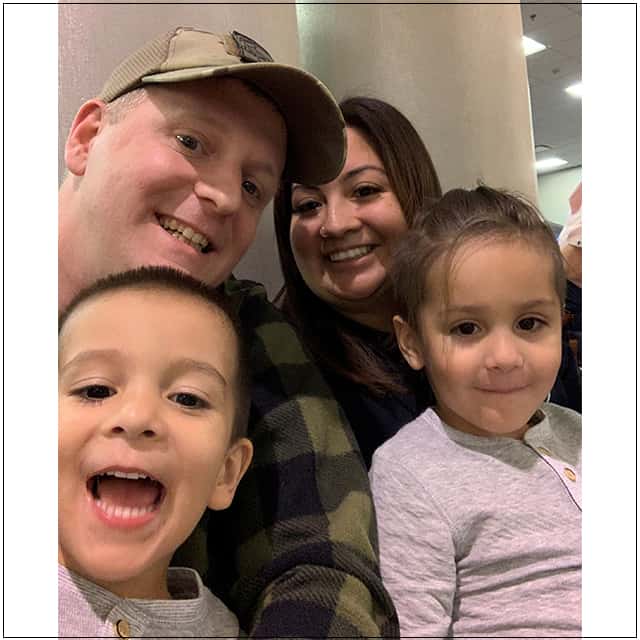 April was when we heard from Xochil Rhodes and learned about her children, Jaxon and Weston. Xochil said, "My children having autism has changed my life for the better. If my kids did not have autism, I don't know how attentive of a parent I would have been. It has forced me to be on top of everything and focus on them. I have become a parent who outwardly shows affection to my children and offers them praise. When my son was able to say, 'I love you' for the first time, it changed my world. I don't believe all of this would have happened had my children been 'typical'. I am grateful for every breakthrough my children have accomplished. Without autism, I may have taken these milestones for granted."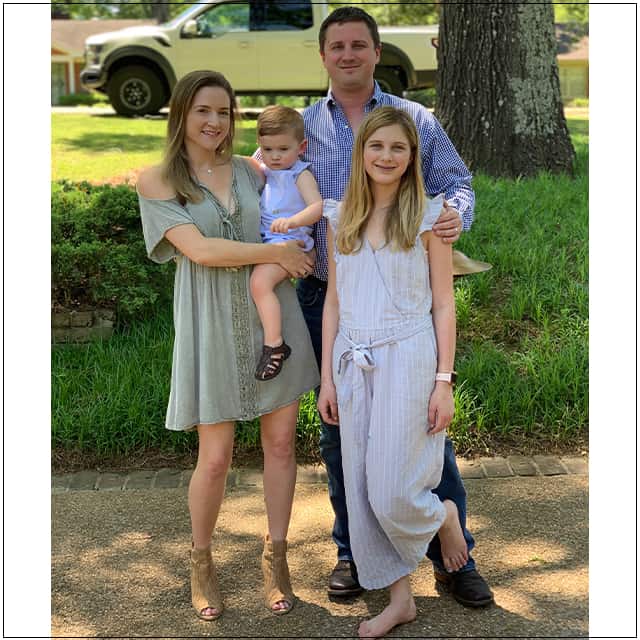 The Waldrup Family was May's Family of the month. Out of desperation, Holly contacted Autism ETC. "I knew something was wrong with my son, but I had no idea what to do about it. The universe placed our home about two minutes away from Autism ETC's Holt Road location in Nashville. I walked in one day in a very broken state. One of Autism ETC staff members took the time to listen as I told them about Nash and agreed something was going on with my child. The staff at Autism ETC has helped Nash with his speech, helped him learn to cope with various situations, and has reduced his self stimulatory and self-injurious behaviors. I am ecstatic about how dramatic the change in Nash has been. I have learned how to better communicate with Nash. This happened because of the help I received from Nash's therapists. I can see they truly love Nash."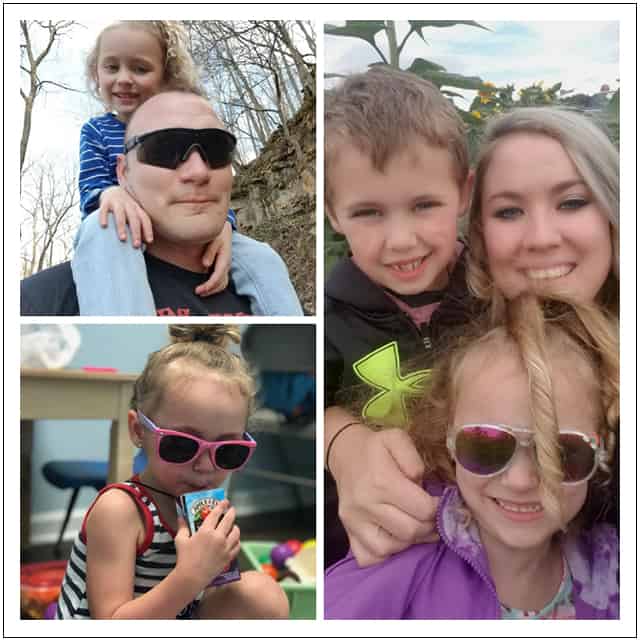 In June, the Fullers shared their story. Patrick told us that his daughter Zoey has made great progress since coming to Autism ETC. "Everything she was not able to do she is able to do now. She makes eye contact and responds to her name. She has become a social butterfly at home, at the center, and with neighbors. She says hundreds of words and makes sentences and requests items. She will say, 'I want juice please', asks others how they're doing and communicates with other children. She no longer wants to play alone in her room. Because of Autism ETC, Zoey is more advanced in some skills than her older brother was at this same age. As parents, this is a weight off our shoulders. The staff is so vigilant and encourages us to be strong. They have helped us to learn that we need to allow Zoey to learn to do things on her own."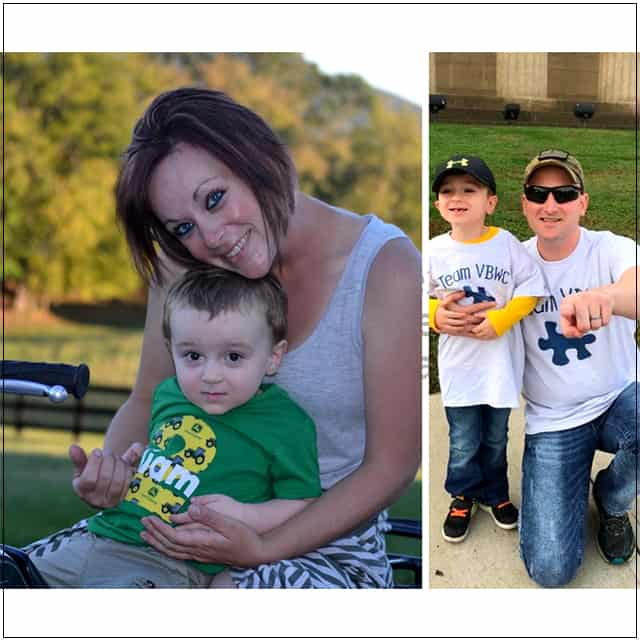 July brought the inspiring dedication of the McRee family. Imagine the challenge of driving ninety miles, five days per week, so your child can receive the therapy he so desperately needs. This is what the McRee Family has done for almost three years to receive services from Autism ETC. "I make the drive five days a week" said Kimberly, "because the drive is worth it. Liam has made huge progress since he has been here. He went from barely speaking three words to now talking your ear off. His speech has improved a crazy amount. It had been a struggle going places because of elopement or him flopping on the ground. His behaviors have greatly improved. Family members who see him on occasion are blown away about his progress. They comment he is a completely different kid. He is communicating, and he is happy." Kimberly went on to say, "I attribute Liam's progress to the staff that does not give up. Their consistency and dedication to finding solutions have made the difference."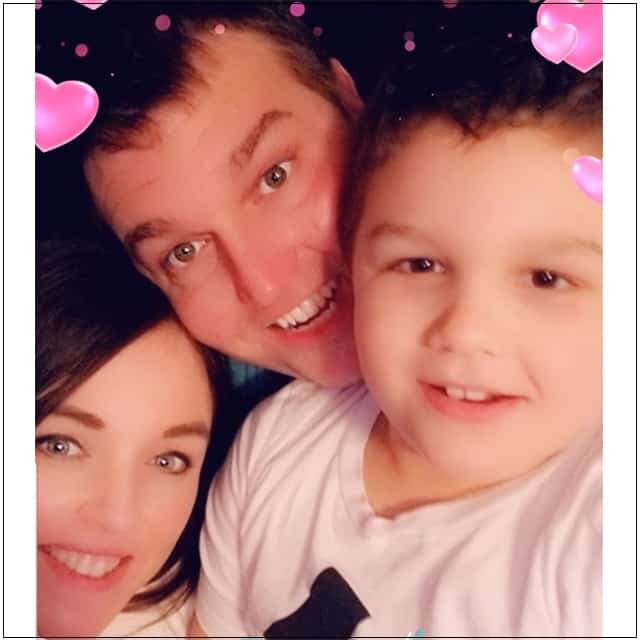 We met Danielle Fuller and her family in August. She expressed how the training offered by the staff has helped their family. "I participate in the Community Training Workshops offered by the center. These workshops have helped me learn to take the knowledge from the clinic setting and use it in the home. They have also given me an opportunity to meet other families with children on the spectrum. These parents have been a huge source of support. As a mom, I have learned to see any progress my child makes as wonderful progress."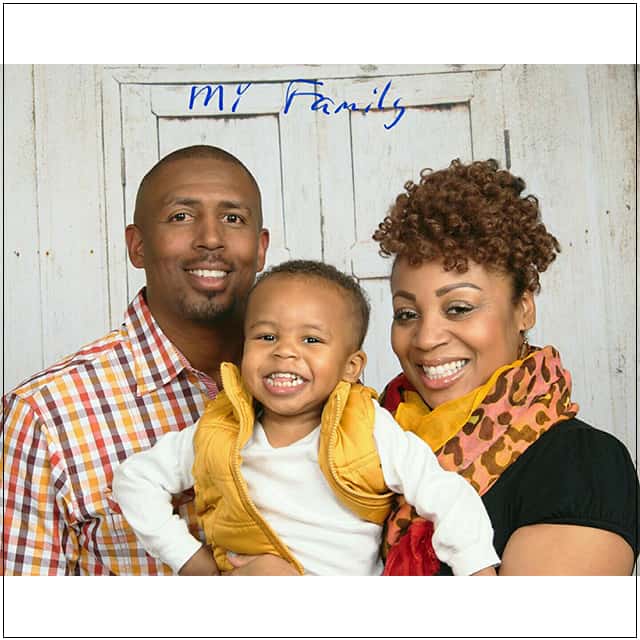 In September, we met the Roberts Family. Roshwanda said, "When T.J. first came to the center, he could not communicate. He had a lot of behaviors including self stimulatory and self-injurious behaviors, property destruction, and he would flop on the ground. All of this has changed. I see a much brighter future for T.J. He has gained so much from Autism ETC. He is learning the tools he needs to succeed when he starts school. I believe one day he will be independent and able to sit in a main-stream classroom with minimal behaviors. Before Autism ETC, I was afraid the behaviors would interrupt his learning. I see him having the ability to advance and be happy simply because he is able to communicate with teachers and peers."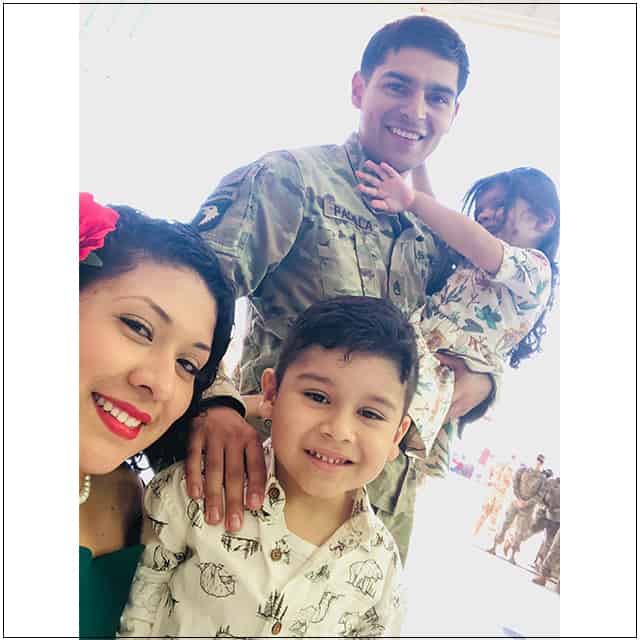 In October, the Padilla Family told us about their kids, Mason and Evee. Stephanie's world was rocked twice when both of her young children were diagnosed with autism in the same two-year period. "Since coming to Autism ETC," said Stephanie, "Mason has made major progress. He is a new kid. He communicates his wants and needs, recognizes emotions, and copes with his environment. He has become a more flexible individual. Before, going to Walmart would cause meltdowns. Now he can use his coping skills to tolerate being in different environment. Our lives are much easier." Stephanie went on to report, "Within a week of starting services at Autism ETC, Evee began responding to her name. It was almost magical. In the past she had few words, but now she can communicate her wants and needs. She is walking, jumping, and making progress."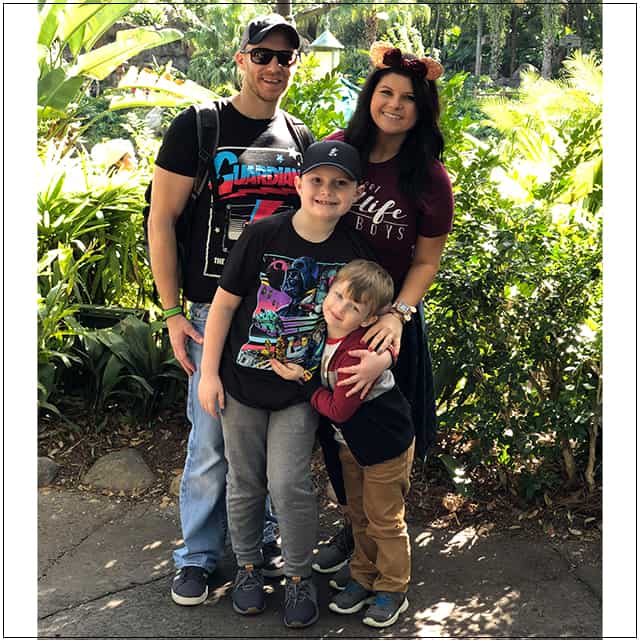 The Bates Family told their story in November. Latisha shared, "Around the time Logan was 18 months old, he eloped from the house. I found him in the middle of the road a distance away from our house throwing rocks. A vehicle had stopped and was honking the horn at him. I was screaming his name and he appeared to be unaware of all of this. I knew in that moment something had to be done for my child. Logan was considered "severe" on the autism spectrum and had limited language skills. His challenging behaviors included head banging, physical aggression, and property destruction. It had come to the point that we as a family could not function in social settings. Logan has been coming to the center a little less than 1 year. During that time, he has become more sensory regulated. His speech has improved exponentially, and he is learning how to more appropriately socialize with people. The skills he is learning at Autism ETC are life-changing. He is learning problem solving and critical thinking skills."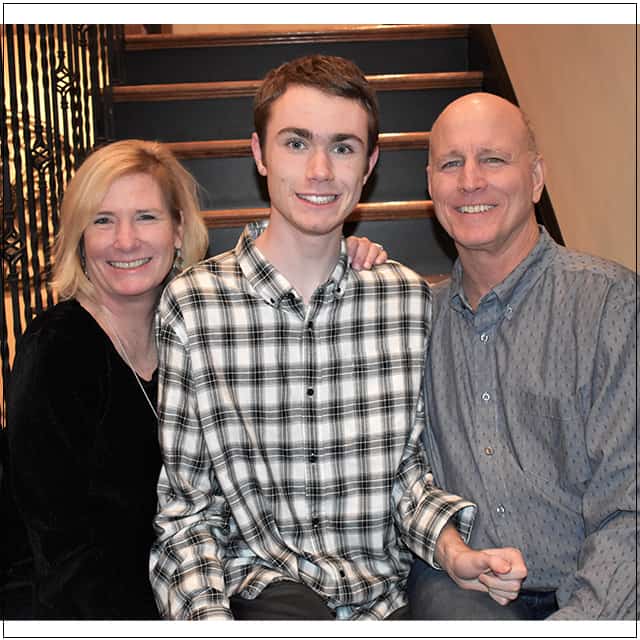 We end our December story where it began in January: with our founders Steve and Karen Blake. Without Karen and Steve, there would be no Autism ETC. The Blakes lived in Atlanta where their son Matthew was diagnosed. When Matthew turned four, the family moved to Nashville. Karen immediately began searching for an autism center or an ABA provider. Matthew had previously made progress in an ABA program in Atlanta. However, she was unable to find the services she knew Matthew needed. Karen remembers when Matthew started kindergarten, "He began to regress and I knew something had to be done." An idea formed, and Karen realized she had a new calling–to create a program similar to the program she and Matthew had experienced in Atlanta. This program would serve kids with autism in Middle Tennessee. Karen immediately got to work, created a business plan, and recruited staff. Together, they opened the Autism Education Center in 2007. Karen said, "Our goal was and continues to be meeting the needs of families with a child on the spectrum."
Thank you so much to the entire Autism ETC family that has contributed to a successful year. We are grateful to all who have participated in our growth and to those who will lead us into a bright new year. Please join us in celebrating this holiday season and using these stories as a beacon of hope to all those affected by autism spectrum disorder. Hope is central to the mission of Autism ETC and it is the reason for the season. Happy holidays!